Best Dressed Zombie!
Aug 21, 2006 · 1 minute read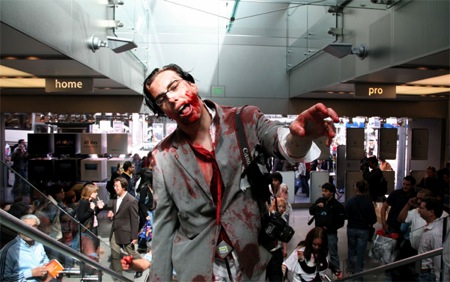 The Xbox Live Gaming Centre up on South William Street will be running a competition to coincide with the European release of Dead Rising next month. Fittingly, the competition is to find the best-dressed zombie.
From their newsletter:
Note: their dates are a little funny - Saturday is actually the 9th of September.
The prizes aren't awesome. Faceplates? No copies of the game? Still though, I'm happy with any excuse to dress like a zombie.
See also: Zombies Invade San Francisco!