Indiana Jones 4 to start production in 2007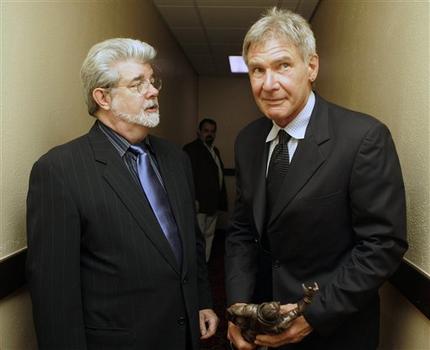 In a long-awaited announcement, George Lucas and Steven Spielberg revealed today that the fourth installment of Indiana Jones will begin production in June 2007. Harrison Ford returns in his role as the daring Dr. Jones for the new adventure. The film will be produced by Lucasfilm Ltd., directed by Steven Spielberg and released by Paramount Pictures throughout the world in May 2008.
You have no idea how happy this makes me.