Bunga Bunga, Presidente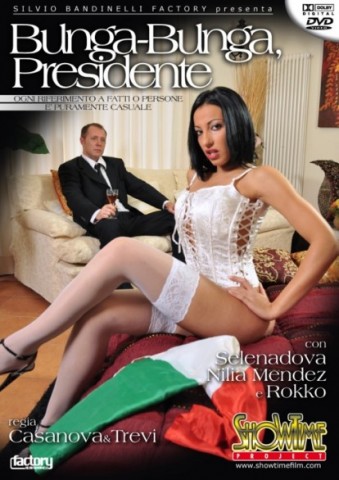 I love when porn gets topical (see also: Who's Nailin' Palin?), but seriously, did the makers of this Berlusconi-themed porn really think about what they were associating themselves with? Nothing is guaranteed to kill a boner quite like the image of a creepy, demented 74-year old midget throwing a fuck into a bored-looking prostitute.
If nothing else, think of his balls. Ugh. That's my next 10 boners completely ruined.
(via the awl)