Talking to Cliph on IM about the PlayStation 3, we touched on the ideas of how the social space in Home will be filtered. For example, in the public area, people can talk to each other using a keyboard, the built-in phrases ("Would you like to play a game?") or via a Bluetooth headset. It's likely that there will be a bunch of 'banned' words for those using the keyboard input, but will there be any restrictions on what can be said via a headset? Is there anything to stop me turning the virtual air blue with obscenities?
Sony have said that in the private space, there will be few restrictions. You will be able to decorate your 'room' with whatever images you have on your PlayStation 3's hard drive. You can stream whatever movies and sound files on your PlayStation 3's hard drive and everyone visiting your room will be able to see and hear these files. I'm willing to bet that without restrictions, there will be a thriving red-light market in Sony's Home faster than you can say "WELCOME TO JOHN'S COCK PALACE."
But let's go even further. By taking the possible sexual underworld of Home and combining it with Sony's own USB Trance Vibrator (released with 'Rez' on the PlayStation 2), we could be witnessing an evolution and mass-marketization of teledildonics.
I can't wait to see what happens when you put in the Konami code.
# Mar 13, 2007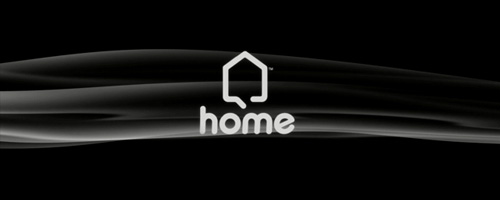 Today at the Game Developer's Conference, Sony officially announced "Home". Home is so many things, it's a little complicated to describe.
Pitched as somewhere between Second Life and MySpace, it's a social space where PlayStation 3 owners can meet PlayStation 3 owners. They do this by navigating an avatar (similar to Nintendo's Mii, but more realistic and with more customization options) around a 3D world. Each user also gets a private space - a virtual apartment - which they can customize as they see fit. They can invite people into this private space and launch multiplayer games, or stream music and videos from their PlayStation 3 to the other people in this room. Sony's Home includes a virtual 'trophy room' where people can display their 'entitlements' (Sony's answer to Xbox 360's achievements) as moving, 3D trophies.
Oh, and it's all free.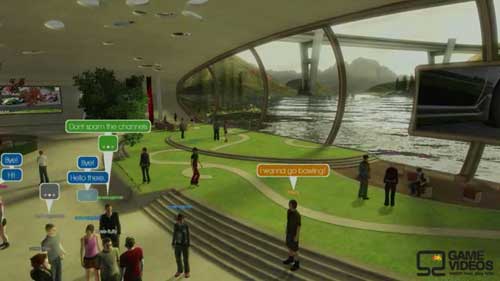 This was Sony's ace in the hole. A completely unexpected, beautifully executed masterstroke that almost makes you forget about all of Sony's fuck-ups with PlayStation 3.
Almost.
Right now, Sony is still talking about the possibilities of Home, and although a lot of these are still pretty blue-sky suggestions, they do give you some idea of what an online virtual world is capable of when you've got the weight and muscle of the entire Sony Corporation behind it. For example, using its ability to stream high-def movies, there could be movie premieres (in a virtual cinema) of Sony Pictures movies within Home. And for the MySpazz crowd, there's the possibility of in-game appearances by their favourite Sony BMG bands.
I bet the makers of Second Life won't get much sleep tonight.
# Mar 7, 2007