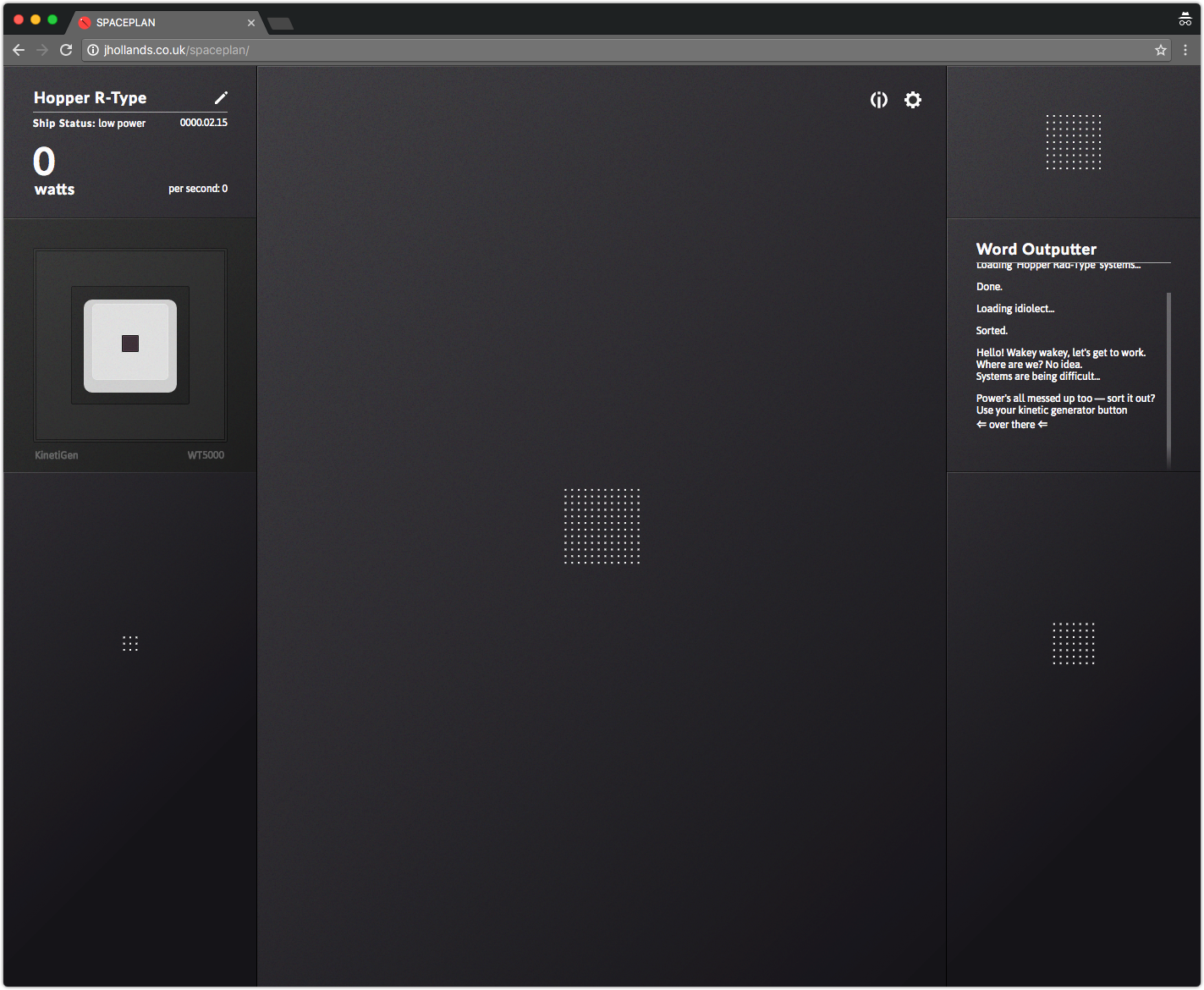 I've got a real soft spot for 'clicker' games. Things like Cookie Clicker and Candy Box just hoover up my productivity (honestly, I went to look up the URLs for these and I just lost 20 minutes to Cookie Clicker again). Spaceplan does nothing new with the formula, but it's very slickly done and, unlike most other games of the genre, this one actually has a well-written story.
No Man's Sky (game)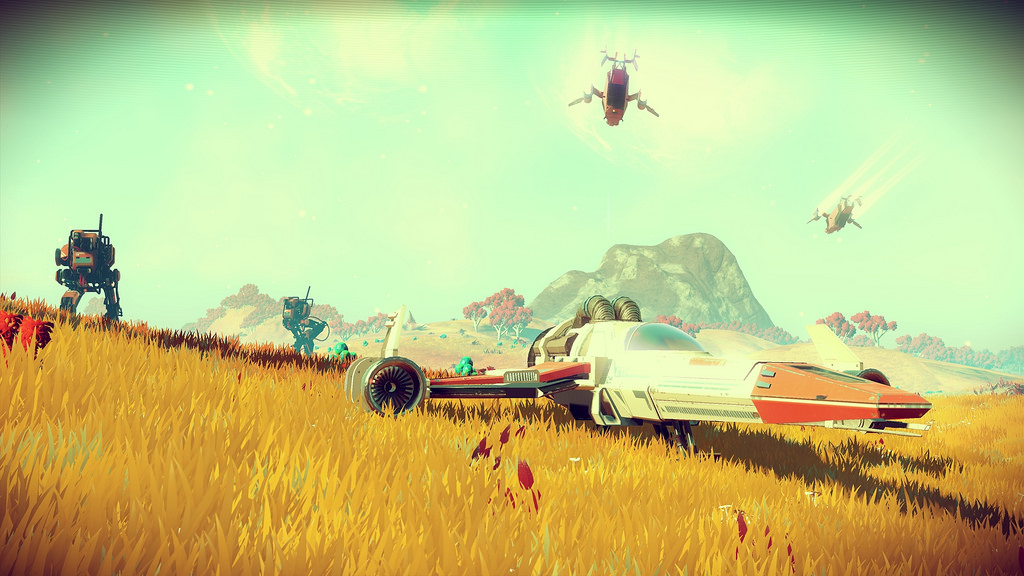 No Man's Sky is a peaceful, colourful slice of sci-fi. When people ask me what it's like, I say it's very Minecrafty. You travel to galaxies to collect resources that allow you to travel to more galaxies and collect more resources. And you do this again and again until you've explored the universe. The act of doing this is so serene and calming, it's a lovely refresher from the usual hyperkinetic games that come out this time of year. Also, there's a lovely story doing the rounds of people naming the planets they find after dead relatives as a way to remember them. Pull-quote: "It's one of 18 quintillion planets now and no one else may ever find it but I know it's there and it has her name on it. That's good enough for me."
Hikea (video)
Web series where people take drugs assemble Ikea furniture. In the first episode, Giancarlo and Nicole take acid and build a chest of drawers and it's actually super sweet.
Geoff Manaugh (BLDGBLOG) is one of my favourite writers. In his book A Burglar's Guide to the City, he talks about how burglars have used architecture to plan their robberies. If, like me, your favourite parts of heist films like Ocean's Eleven are the bits where they construct elaborate recreations of the places they're about to rob, then this book is right up your street.
A series of portraits of the people on the other end of phone sex lines. Their stories are fascinating
"My first night was on a Saturday at midnight. It was a gentleman who I believe called himself Bob. He told me about his first experience with a glory hole. He explained that he had no one he felt comfortable telling this to, and I felt a strange intimacy between us, though it was rooted in a fantasy. I think it's easier to release repressed desires to a non-judgmental, fictional person, because there are no consequences in the outside world."