The trailer for Mel Gibson's "Apocalypto" has emerged from the ether with Kottke and others are pointing out how awful-looking it is. And true, at this early stage it's like a heavy-handed mix of Terrence Malick and Baraka (but without any of the nice things such a mix would suggest).
He's got a bit of reputation as a 'prankster' director (on one of the making-of featurettes on the Braveheart DVD, you can see Gibson reading "Directing an Epic for Dummies"). But I'm going to say that this is just a ruse. Gibson has officially Lost It and is now certifiably batshit insane. As evidence for this, I present this image which you will find as a single frame cut into an intense part of the trailer. You'll have to go through the trailer frame-by-frame to find it yourself.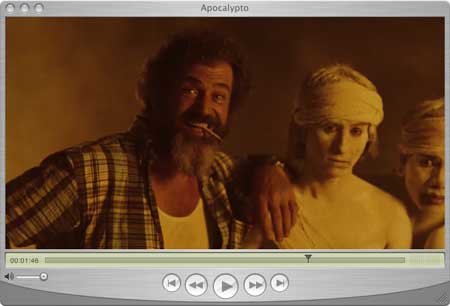 Southpark may have been closer to the truth than we know. Kaablaa!